3D Visualization showing the future of the Toronto skyline
1/5/2022 | SHARE
Posted in Commercial Real Estate by John Ursini| Back to Main Blog Page
Understanding the urban landscape of different cities will help with future investment opportunities. The model was created to help visualize how Toronto might someday look. Graphic designer, Stephen Velasco created a three-dimensional model of downtown Toronto.
The model offers a glimpse into the future of Toronto's Urban Landscape. The visualizations allow you to explore projects and future developments. You gain valuable insights and visual information on real estate, architecture, and urban planning.
Toronto's ongoing development boom:
220+ cranes in operation.
100+ buildings over 100m under construction.
300+ buildings over 100m proposed.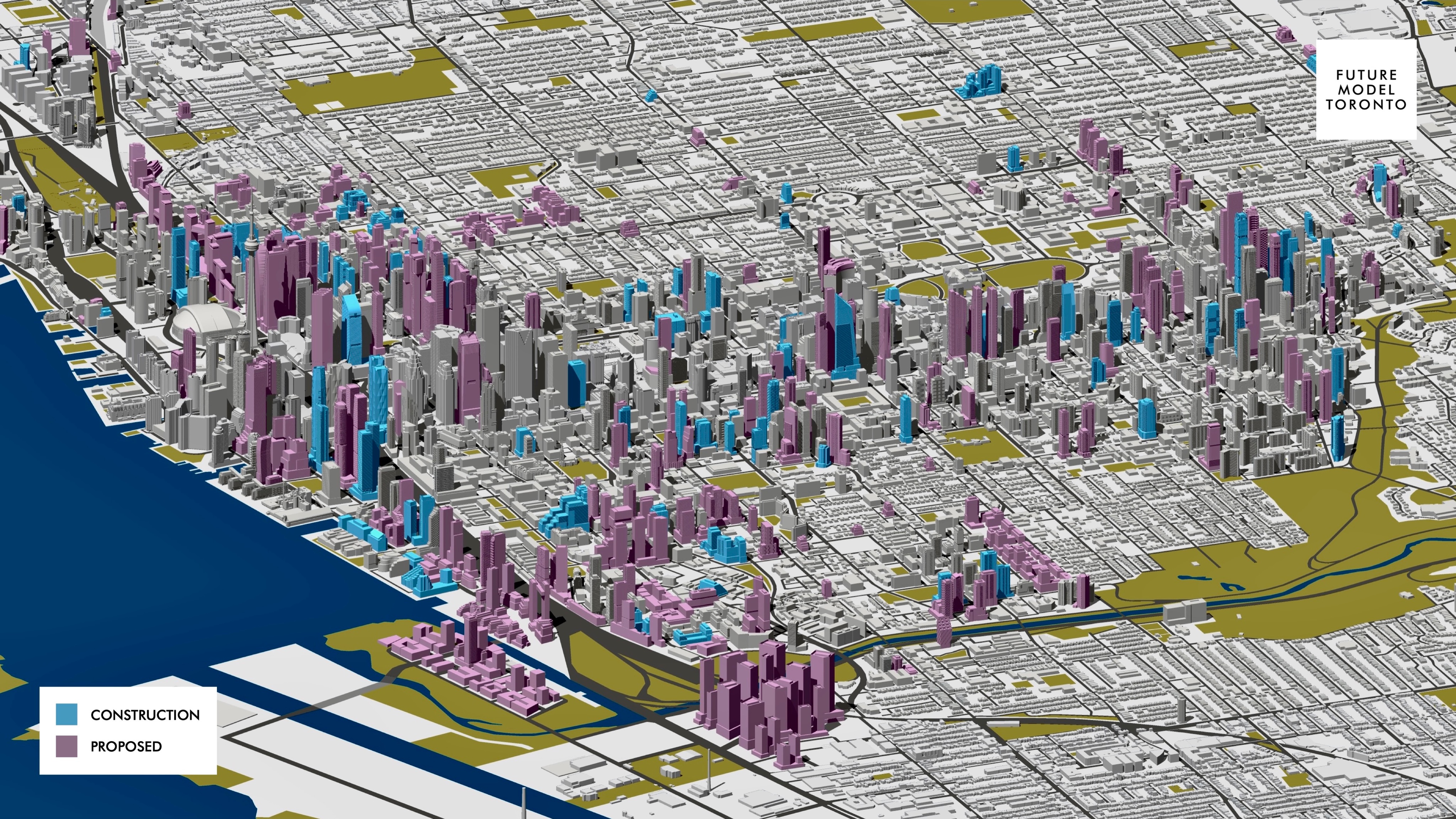 (https://www.stephenvelasco.com/)
The graphic depicts a Manhattanization of Toronto. The construction of many tall buildings has led to a rapid change in the urban landscape of Toronto.
Velasco's 3D model can be used by real estate brokers to show clients what development projects are happening but also, show which projects could change or alter future investment opportunities.
Real estate brokers will have the opportunity to view what might be obstructed in five to ten years. This model will help allow investors, families, and brokers to visualize the proposed urban landscape. Agents now can show clients possible investment opportunities but also what might not be the best investment.
Commercial Real Estate Investments, Land Investment, Real Estate Investments, Residential Land Investment, Toronto Commercial Real Estate, Toronto Living, Toronto Real Estate
Thinking of buying or selling a property, or have a question regarding the real estate market? Fill out the form below and I'll get back to you promptly.